Traditionally, the aftersales department at Volvo Car BeLux communicated their offers and promo's by printing posters or developing POS-material to be sent out and placed at the Volvo dealerships. As this was both time-consuming, pricy and not very dynamic, I was asked to come up with a better way of transmitting these messages to local dealership-visitors. This was the kickoff for the project which resulted in a national digital signage solution rolled out to Volvo dealerships called Volvo Instore Media System (VIMS).
For the backbone of VIMS, we chose SCALA for its scalability, integration and content management possibilities.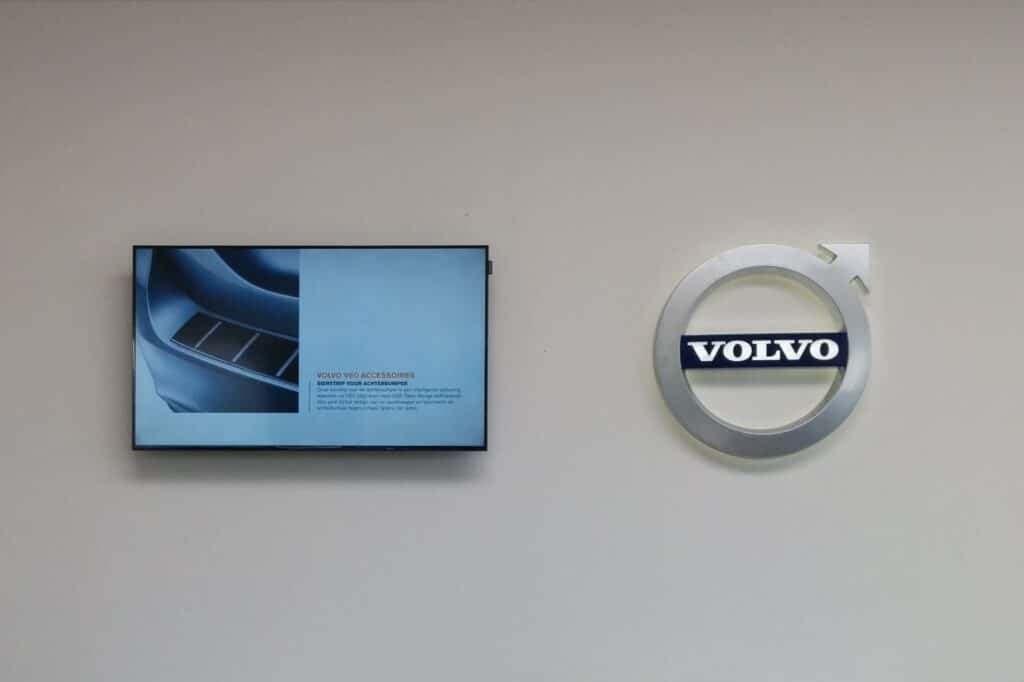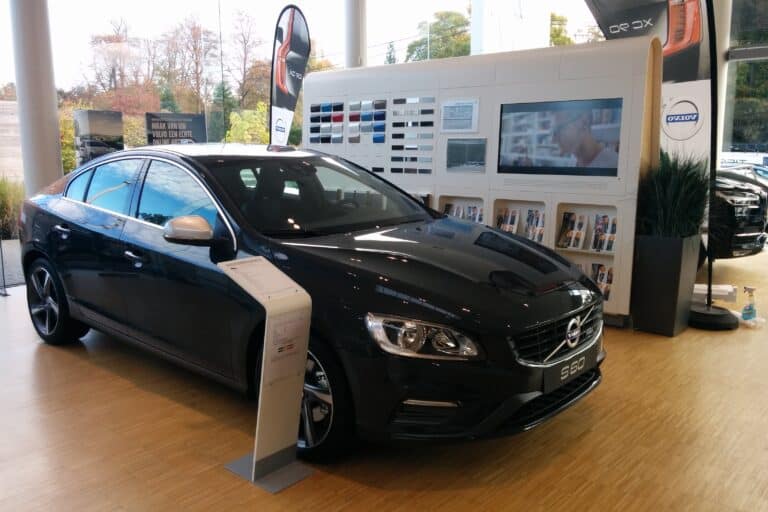 I started a monthly editorial meeting with every Volvo business unit to distill the messaging they thought relevant for the coming period, which I then briefed to the creative agencies to come up with the necessary deliverables. The video's / stills were then uploaded to Scala to automatically start/stop the messaging according to the digital content plan. Content was categorized and uploaded according to the location: Showroom, waiting room or reception desk.
Dealer content via custom web interface
Since SCALA has a steep learning curve, we developed an easy to use web GUI which was connected to SCALA via API. This platform provided the ability for Volvo-dealers to manage their digital signage environment.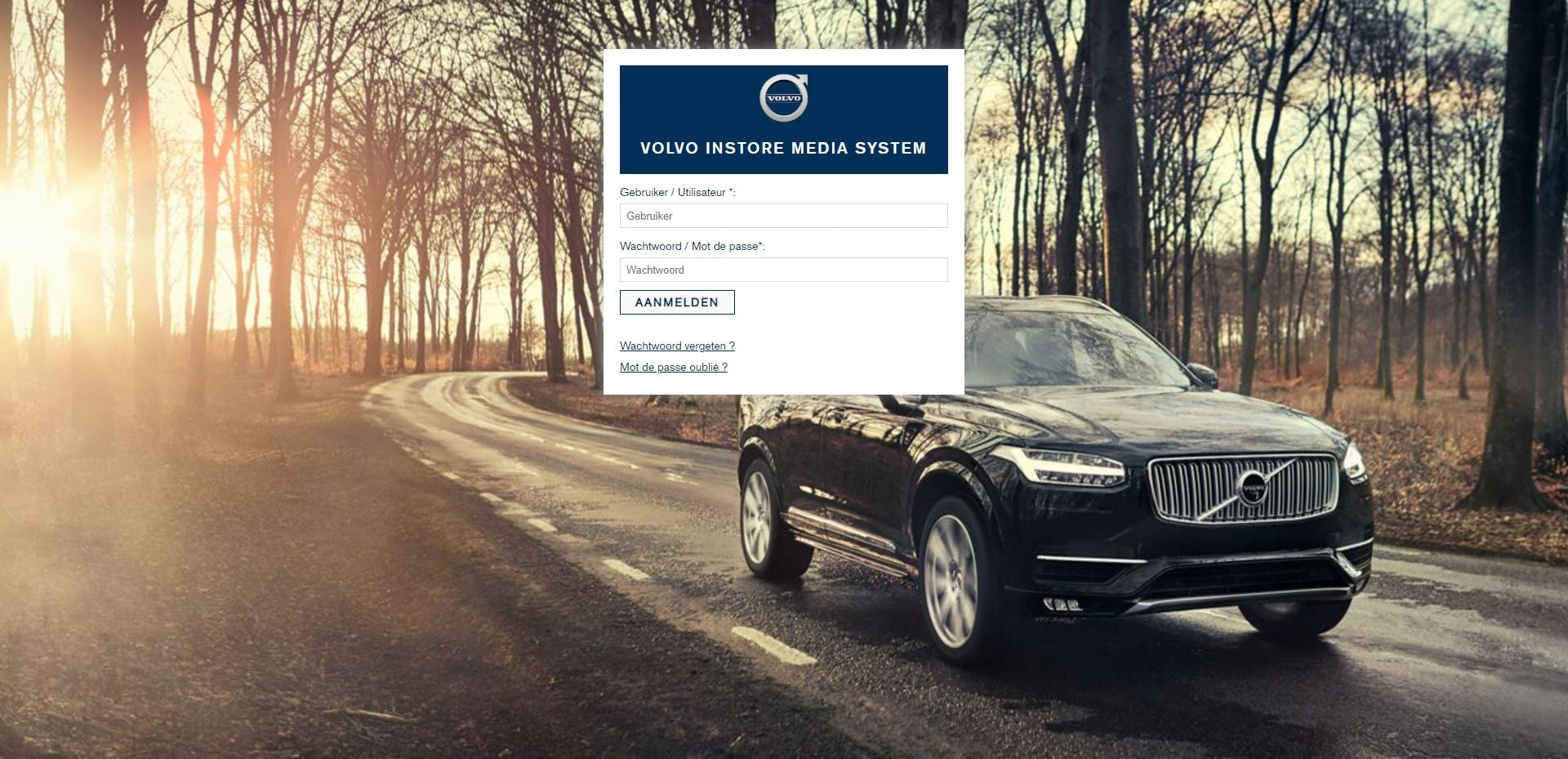 Dealers can manage the exact time and date when any specific screen should go on or be turned off. Exceptional opening times can be planned so that the necessary screens will be operational outside of normal business hours.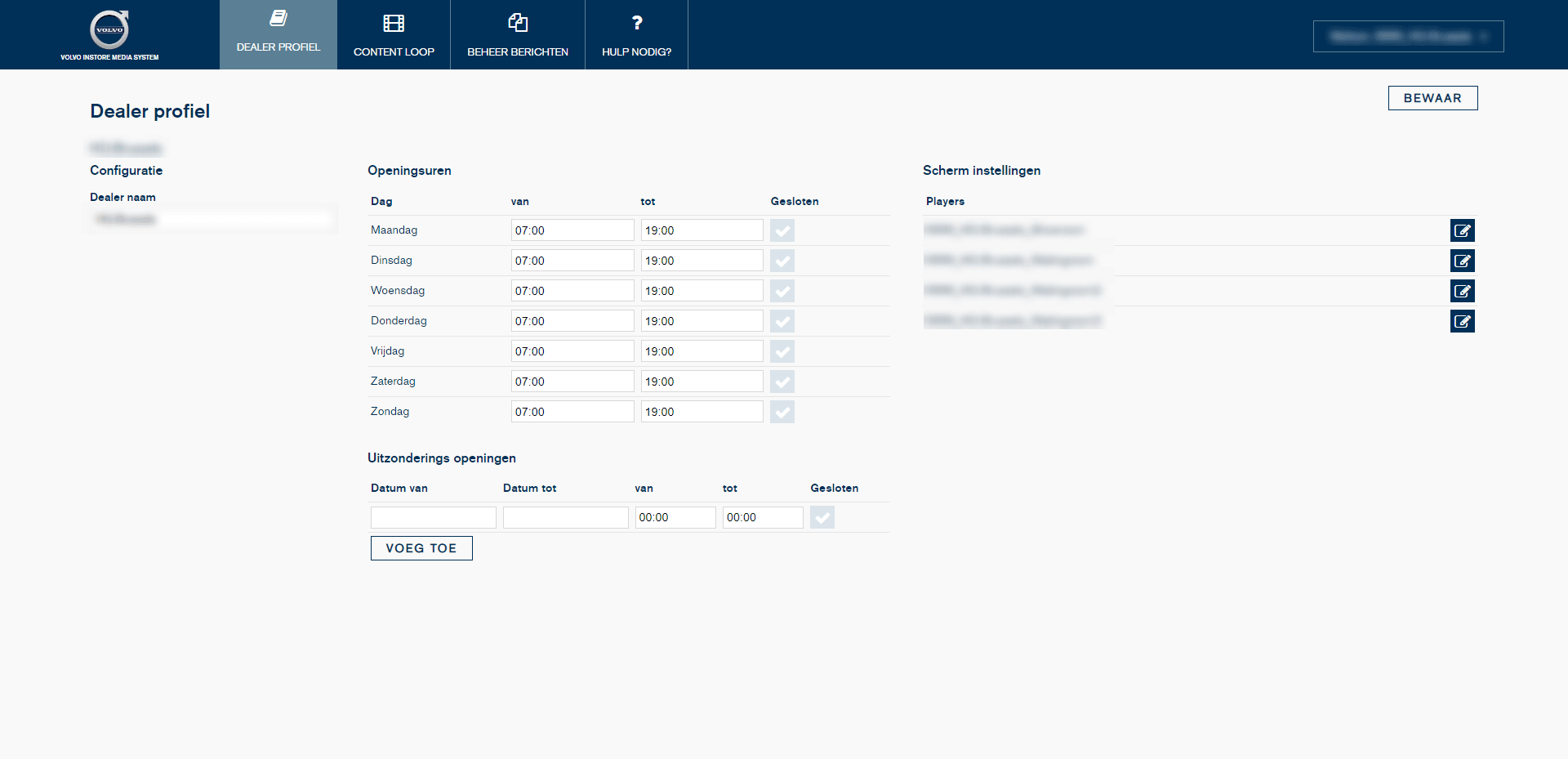 Dealers can see what content is planned at any specific time/date on any specific screen.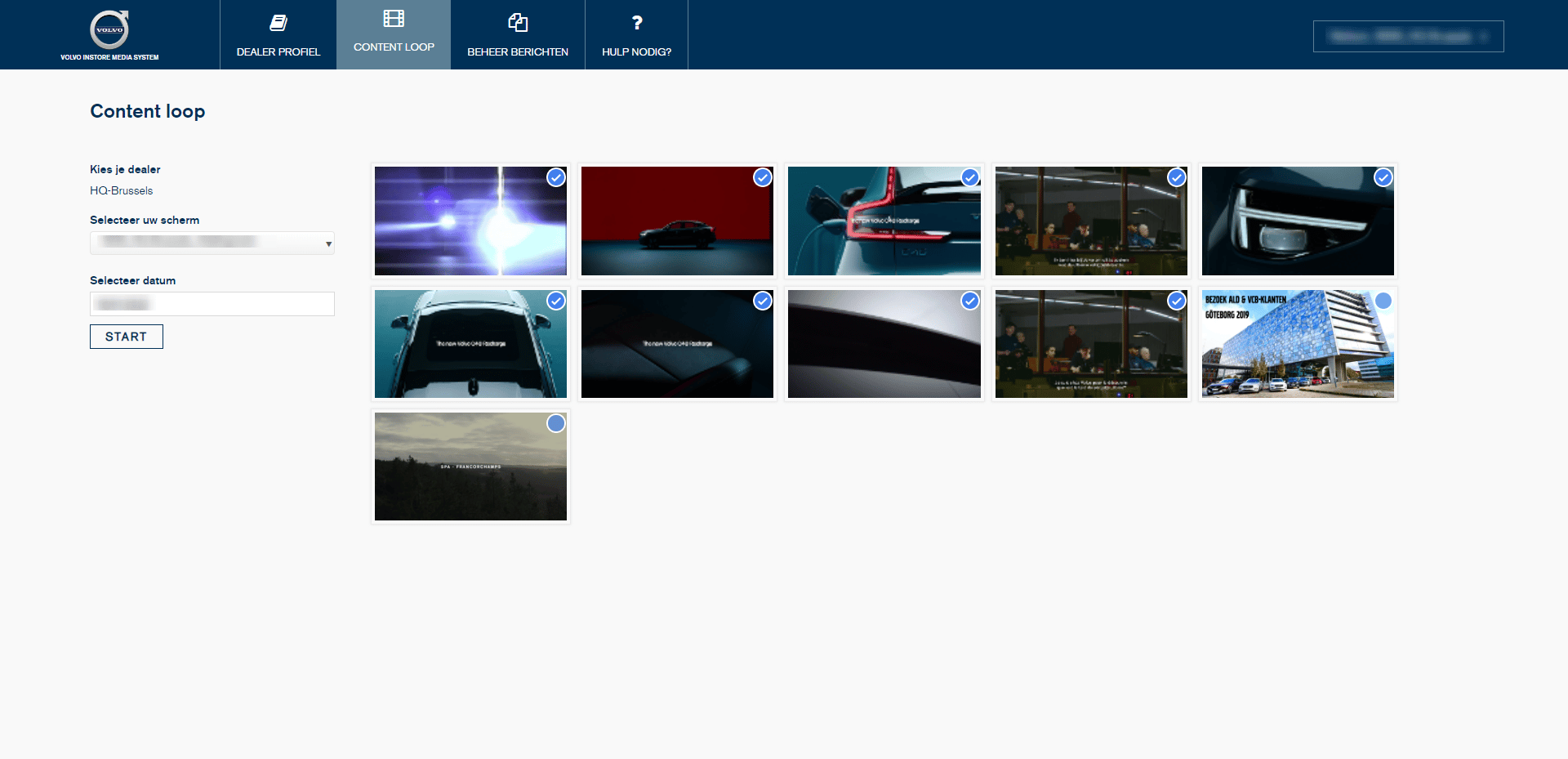 Dealers can create their own local content to be diffused in the dealership. This can be done true a WYSIWYG-type of editor, that lets them edit templates that are designed to always be in line with the Volvo Digital Guidelines.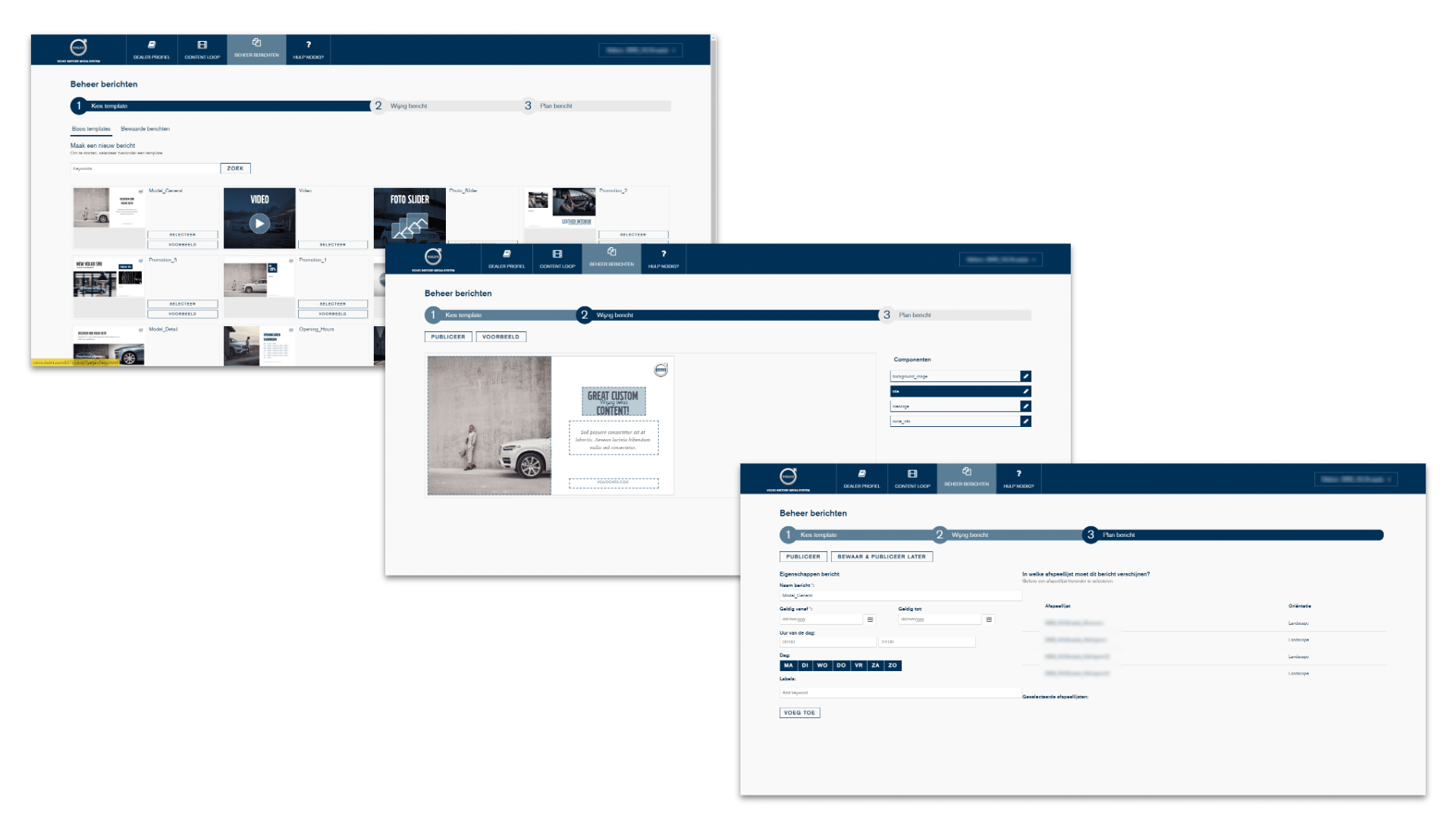 If for some reason a dealer gets stuck or needs some remote assistance, the servicing partner can easily be contacted from within the platform.